COMING TO NETFLIX NOVEMBER 2017 – 30/10/2017
With the weather getting colder and the nights getting longer, we hardly need a better excuse for a Netflix binge.
The streaming service will add a variety of new titles over the course of November, including a couple of Oscar winning films from earlier this year. They will also add the first season of The Punisher – the latest offering from Marvel.
TV HIGHLIGHTS
Marvel's The Punisher
After the murder of his family, Marine veteran Frank Castle becomes a vigilante known as "the Punisher", who aims to fight crime by any means necessary.
The Vampire Diaries Season 8
The final season of The Vampire Diaries begins a few months after it left off, with Damon and Enzo on an epic killing spree after being kidnapped and enslaved by the Siren Sybil.
Alias Grace
Based on the true story of Grace Marks, a housemaid and immigrant from Ireland who was imprisoned in 1843, perhaps wrongly, for the murder of her employer Thomas Kinnear. Grace claims to have no memory of the murder yet the facts are irrefutable. A decade after, Dr. Simon Jordan tries to help Grace recall her past.
FILM HIGHLIGHTS
La La Land
While navigating their careers in Los Angeles, a pianist and an actress fall in love while attempting to reconcile their aspirations for the future.
6 Days
In April 1980, armed gunmen stormed the Iranian Embassy in Princes Gate, London and took all inside hostage. Over the next six days a tense standoff took place, all the while a group of highly trained soldiers from the SAS prepared for a raid the world had never seen.
The Martian
An astronaut becomes stranded on Mars after his team assume him dead, and must rely on his ingenuity to find a way to signal to Earth that he is alive.
DOCUMENTARY HIGHLIGHTS
Cuba and the Cameraman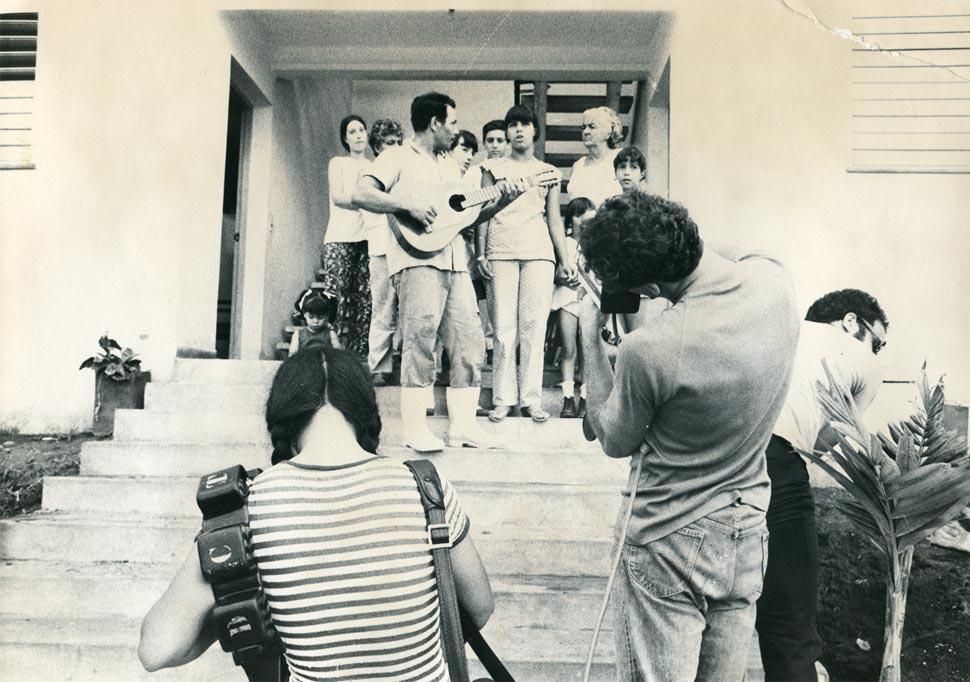 This revealing portrait of Cuba follows the lives of Fidel Castro and three Cuban families affected by his policies over the last four decades.

Jim & Andy: The Great Beyond
A behind-the-scenes look at how Jim Carrey adopted the persona of idiosyncratic comedian Andy Kaufman on the set of Man on the Moon (1999).
FULL LIST (SUBJECT TO CHANGE)
November 1
42
Casper
ChappieCharlotte's Web (2006)
Field of Dreams
Men in Black
Michael Clayton
Oculus
Scary Movie
Silent Hill
Stranger: Season 1
The Bittersweet
The Pursuit of Happyness
The Reader
The Whole Nine Yards
To Rome with Love
Under Arrest: Season 7
Undercover Grandpa
Where the Day Takes You
November 2
All About the Money
It's Not Yet Dark
Ten Percent (aka Call My Agent!): Season 2 (Netflix Original)
November 3
Alias Grace (Netflix Original)
Eventual Salvation
The Big Family Cooking Showdown: Season 1 (Netflix Original)

November 4
Williams
November 5
The Homesman
The Veil
November 6
The Dinner
November 7
Dizzy & Bop's Big Adventure: The Great Music Caper
Fate/Apocrypha: Part 1 (Netflix Original)
Killing Ground
P. King Duckling: Season 1
Project Mc²: Part 6 (Netflix Original)
The Journey Is the Destination
November 10
Blazing Transfer Students: Season 1 (Netflix Original)
Dinotrux Supercharged: Season 1 (Netflix Original)
Glitter Force Doki Doki: Season 2 (Netflix Original)
Lady Dynamite: Season 2 (Netflix Original)
Mea Culpa (Netflix Original)
The Killer (Netflix Original)
November 12
Long Time Running
November 13
Chasing Trane: The John Coltrane Documentary
Scooby-Doo 2: Monsters Unleashed
November 14
DeRay Davis: How To Act Black (Netflix Original)
Hickok
November 15
Lockup: State Prisons: Collection 1
November 16
9
November 17
A Christmas Prince (Netflix Original)
Jim & Andy: The Great Beyond – Featuring a Very Special, Contractually Obligated Mention of Tony Clifton (Netflix Original)
Longmire: Final Season (Netflix Original)
Luna Petunia: Season 3 (Netflix Original)
Marvel's The Punisher (Netflix Original)
Mudbound (Netflix Original)
Red, White, Black, Blue Odyssey
Santa Claws
Shot in the Dark: Season 1 (Netflix Original)
Spirit: Riding Free: Season 3 (Netflix Original)
Stretch Armstrong & the Flex Fighters: Season 1 (Netflix Original)
November 20
Piranha
November 21
Beat Bugs: All Together Now (Netflix Original)
Brian Regan: Nunchucks and Flamethrowers (Netflix Original)
Saving Capitalism (Netflix Original)
The Case for Christ
November 22
Cherry Pop
Godless (Netflix Original)
The Boss Baby
Tracers
November 23
Deep
She's Gotta Have It: Season 1 (Netflix Original)
Bushwick
Cuba and the Cameraman (Netflix Original)
Frontier: Season 2 (Netflix Original)
The Many Faces of Ito: Season 1 (Netflix Original)
Trailer Park Boys: Out of the Park: USA: Season 1
November 25
The Martian
November 27
Broadchurch: Season 3
Darkness Rising
My Little Pony: Friendship Is Magic: Season 7 Part 2
November 28
Glitch: Season 2 (Netflix Original)
Good Morning Call: Season 2 (Netflix Original)
The Queen Of Spain
November 29
Guerra De Idolos: Season 1
November 30
The Details
Winning